Pittsbugrh Reptile Show & Sale Vendor Spotlight -  We are going to be taking the time to Highlight our amazing regular vendors at the show today we talked to -  Rick Krumrine Reptiles
Business name - Rick Krumrine Repties
How long have you owned/ Breed Reptiles? I've had snakes and other unusual critters all my life and I bred my first snakes in 1989! They were a pair of Corn snakes.
Why do you own/ Breed ? Ever since I was a kid I've had a fascination with reptiles, snakes in general. That fascination continues to this day and I enjoy seeing people people who were once afraid of them turn into snake lovers! What more could you ask for, being able to take care of animals for a living!
What are your current projects? I have quite few things in the works, my favorites being some pine, bull and gopher morphs, lots of locality colubrids, some new ball python projects , lots of Burmese morphs, lots of rattlesnakes, and the list goes on and on...
What are you planning on bringing to the next show? Anything special ? Snakes, snakes and more snakes! Oh, and snakes!
Favorite animal? It's hard to really point to just one. I probably get more enjoyment from my rattlesnake collection than anything else!
Anything else you think we should know about You? People probably know too much already!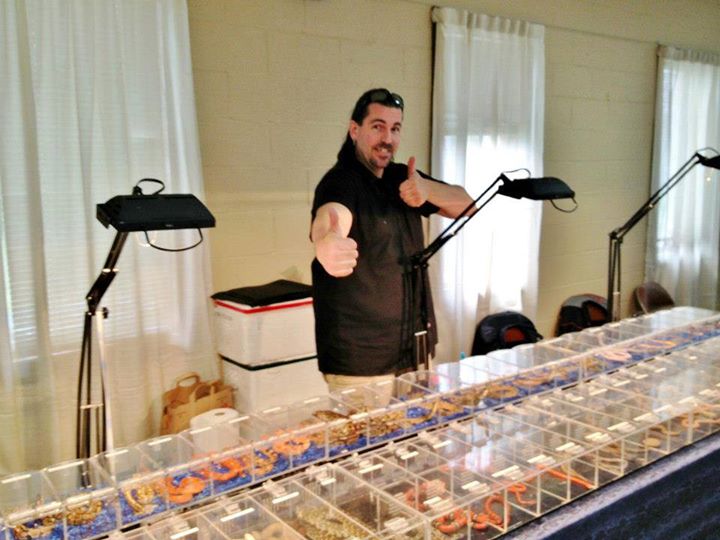 Website? Or contact info rickkrumrinereptiles.com or check me out on FB
Categories: Vendor Spotlight